Affordable Drainage of Tulsa provides all areas of drains and water control for your property. We have successfully provided superior design and installation of a wide range of drain solutions for 25 years to the Tulsa, OK and surrounding areas to include:
French Drain Installation
French drains are a very traditional way to solve water flow problems in your yard. A French drain is a great way to catch water running along the top of the ground or hard surface and direct it to a less evasive spot on the property or to the street.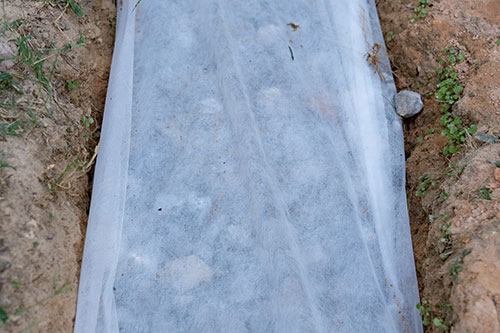 All aspects of repairing an old or malfunctioning French Drain.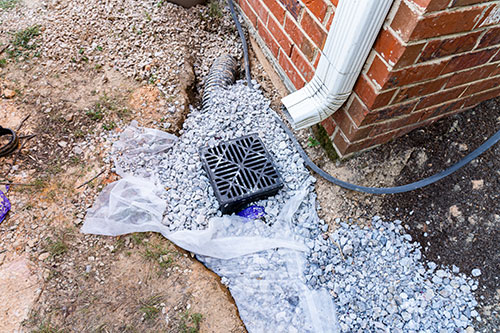 Design and installation of all types of storm drains.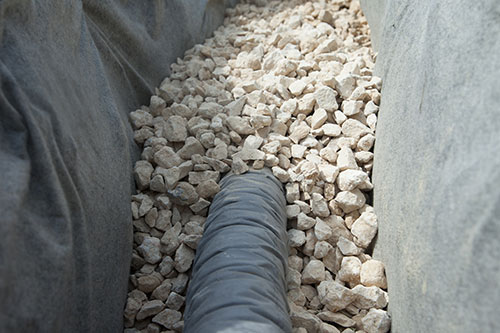 Installation of tight lines tying in downspouts or utilizing catch basins to flow into tight lines.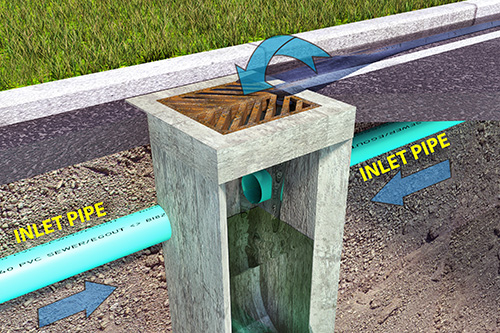 Catch Basin Installations
Installation of all sizes of catch basins to store water or to pump water to a desired area. Catch basins are a great option if your property does not have a slope that will allow gravity to make the water flow out of the problem area.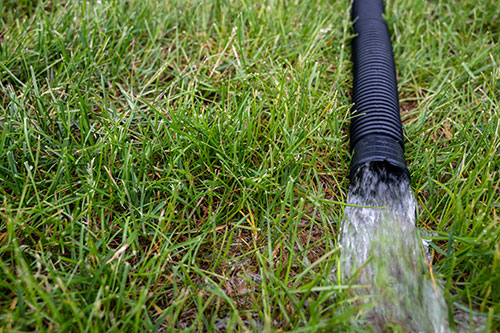 Design and installation of all types of pumping systems to pump water out of your catch basin.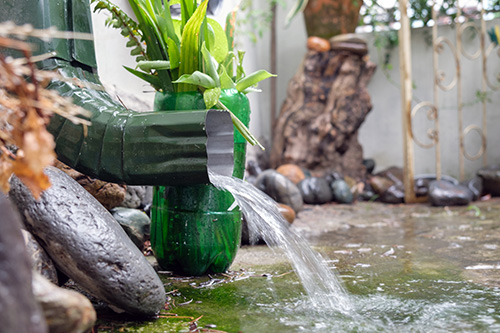 We offer many types of Erosion solutions for your property.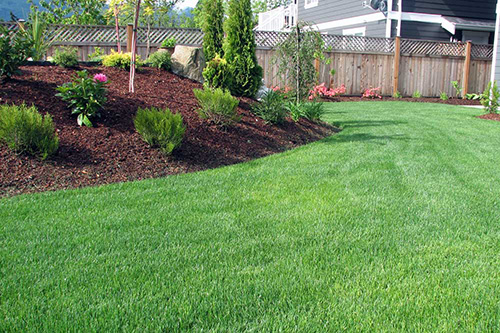 Swale & Berm Construction
Designing swales to take water to where you want it to go naturally as well as building berms to do the same. These natural options sometimes are the best way to re-direct the water and resolving puddling issues.
Installation of dry creek beds which allow for a beautiful look while at the same time diverting the water to a more desirable area of the property.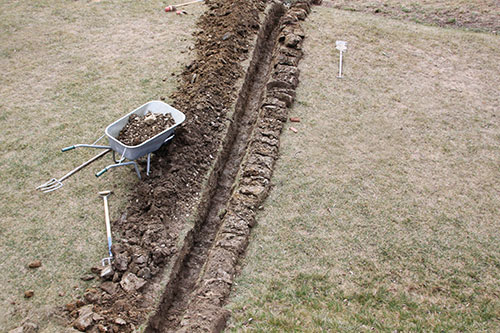 All Types Of Drainage & Water Solutions
No matter what drainage services you are needing, Affordable Drainage of Tulsa will be there!